How to use AI tools in investing to stay ahead of the game?
Discover the future of investing. Unlock the potential of AI. Win the investing game.
Investing in the stock market can be overwhelming, especially with the constant changes in market trends and fluctuations. That's why we are excited to bring you a new way to invest smarter using artificial intelligence (AI) tools like Chat GPT and others.
Join us for a webinar and learn how AI tools can help you make informed decisions and maximize your investment returns. With AI tools, you can analyze market trends and stocks in real time and gain the knowledge you need to make informed investment decisions.
Learn key insights on how to harness the power of AI tools to stay ahead of the market and achieve your investment goals. Whether you are new to investing or looking for new strategies to grow your portfolio, this webinar is a must-watch for anyone looking to take their investing to the next level.
An example how AI can help you with investing: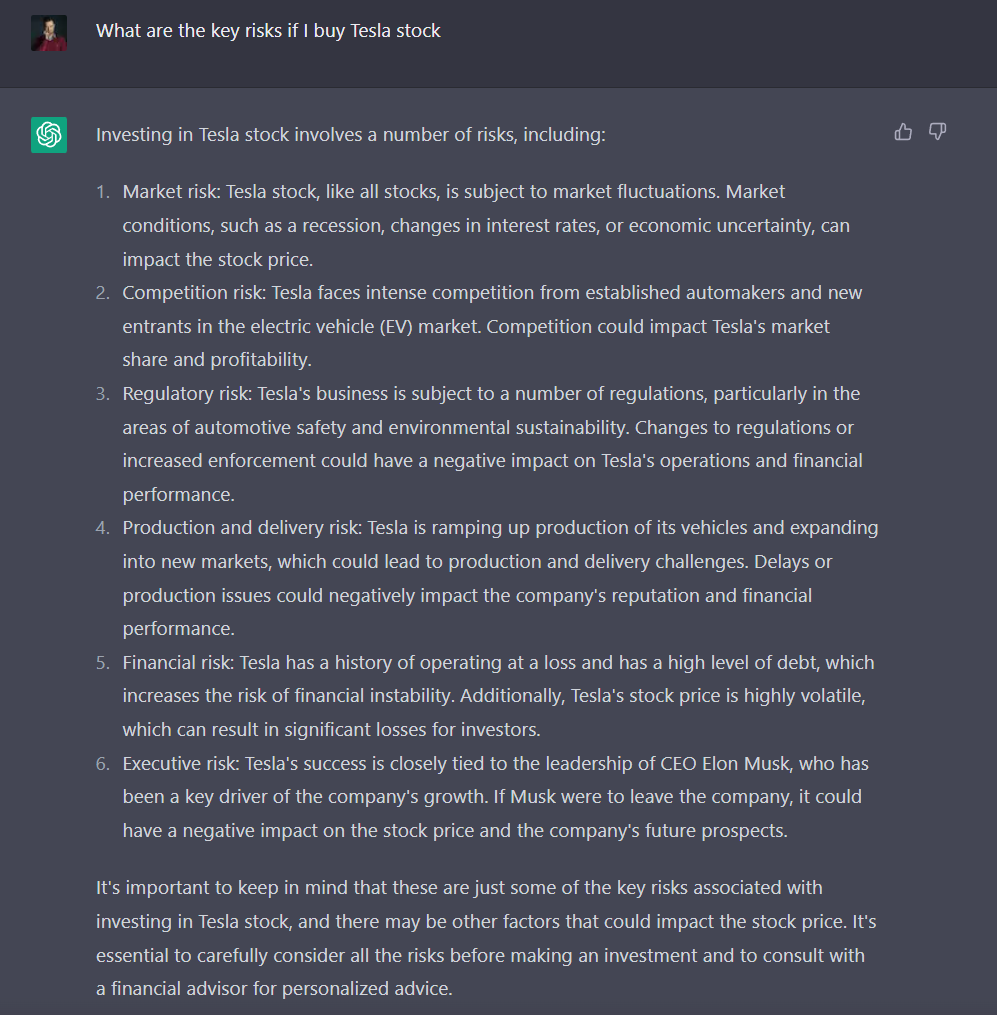 In this webinar, you will learn how to (in only 30 minutes):
Leverage the latest advances in AI for investing and what the industry is up to next
Analyze market trends and stocks with AI tools
Take your investment skills to the next level with AI
Harness the power of AI to make data-driven investment decisions with confidence
Transform your investment approach with the help of AI
Do not miss this opportunity to learn from the best and unlock the full potential of AI for your investment success. Register now and join us for a dynamic and informative session that will change the way you invest forever.
PS: This webinar invitation was written (more or less) by ChatGPT. 😊