Is now the right time to invest in bonds, instead of stocks?
Learn how to buy bonds as an individual investor to beat inflation with minimal risk
About
About the webinar
Stocks and bonds are two of the most popular asset classes in the capital markets. But for small investors, it seems much easier to buy a popular stock than an attractive bond. Last year, that may not have even been a problem, as bonds had one of their worst years in decades.
In 2023, the situation looks very different. Bonds are becoming an attractive investment again. They offer lower risk compared to stocks, but still a much better return than having money in the bank. They can definitely help you fight inflation and are a good alternative when there is uncertainty in the stock market. Therefore, bonds should definitely be part of your portfolio.
Bond returns in the past four years (Returns on iShares USD Corporate Bonds UCITS ETF Acc):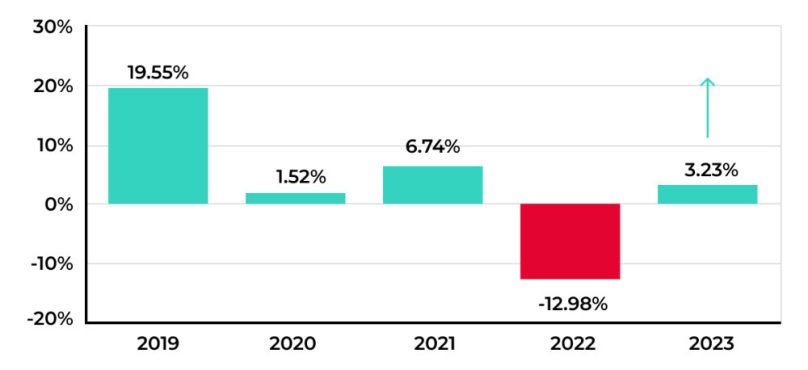 If you're wondering how and where to buy bonds, this free webinar is for you.
What will you learn?
What are bonds and how they work
Who buys bonds and why
Different types of bonds (and which ones are available to retail investors)
How do you actually make money with bonds
The history of bond yields and what you can expect in the future
How to buy a bond / bond ETFs
What percentage of your portfolio should be in bonds
Freebies
List of the most popular bond ETFs
Slides on bonds (with additional knowledge)
Register for the webinar
Date: Mar 23, 2023
Time: 18:00 CET
Duration: 1h 30 min