ONLINE COURSE
How to use AI tools in investing to achieve higher returns? Practical tips and tricks.
Learn how to use AI tools to analyze markets and stocks. Make informed investment decisions.
Watch the intro video for the online course.
Artificial intelligence (AI) is changing the world, including investing. Get an edge in investing with AI tools and win the investing game. Learn everything you need to know about the latest AI tools and how you can use them for your personal finance and investing.
The state and future of AI
How AI can help you invest successfully – from market research to risk management
How AI can help you gain investing knowledge fast (even complex financial topics)
What AI tools you simply must use today as an investor
How not to use AI tools
A bonus gift: 30 types of investing questions for ChatGPT
All this and much more!
During the course many practical examples will be shown, so you can start using AI in your investment decisions right away.
Still not convinced about AI? Well, this landing page text was written (more or less) using AI tools like ChatGPT.
More about our online course –
AI in investing
Why should you use AI tools when it comes to your money?
Artificial intelligence (AI) is changing the way we live, work, and invest. AI tools make it easy to analyze vast amounts of financial data and identify investment opportunities that others may overlook. With the rise of AI, the investment landscape is evolving at an unprecedented pace and the opportunities for investors to grow their portfolios are growing as well.
These are the key ways AI will change investing:
Predictive analytics: AI can analyze large amounts of data and predict market trends and investment opportunities, allowing investors to make more informed decisions.
Portfolio optimization: AI algorithms can help optimize portfolios based on individual risk tolerance and investment goals, leading to higher returns and lower risks.
Learning: AI can provide simple answers to complex topics, summaries of books, and more.
There's also risk management, automated trading, sentiment analysis and many other ways AI can be used. Investing will not look the same in a few years as it does today.
As an investor, you want to be ahead of the curve, not behind it. Do not miss this once in a lifetime opportunity to stay ahead in the investment game. With AI, the possibilities are endless, and the returns can be substantial. Join today and start harnessing the power of AI for your investment strategy.
Practical examples what kind of answers AI tools like ChatGPT can provide you:
Click on a photo to enlarge
What will you learn in the course?
In our online course, you will learn everything you need to know about using AI tools in investing. First, you'll learn the basics of AI and how to use it in investing. Then, you'll learn how to use different AI tools to analyze market trends and research companies.
You will also learn how to use AI to learn and improve your knowledge. You will learn how AI can help you quickly understand complex financial topics. Last but not least, you will gain a framework for monitoring new AI tools on the horizon.
The knowledge gained from the online course will give you the confidence to make sound investment decisions and achieve financial success using AI.
Full course curriculum:
The state and future of AI
What is AI / ML
The current state of AI
What to expect in the future
AI tools
The factors of successful investing and how AI can help
List of AI tools you must use
Walkthrough each tool and how to use it
How not to use AI tools
How to stay alert for new AI tools
AI in finance
How is AI used in finance and how will AI change the investing landscape
What are the main AI tools used in the financial industry
Which tools are available to individual investors like you and me
ChatGPT in practice
What is ChatGPT
How to properly ask questions to ChatGPT
30+ investing questions you can ask, with practical examples – from market research to analyzing companies
Core concepts of investing
Accounting – language of business
Fundamental analysis
Quarterly and annual reports
Earning calls
Main investment strategies
Value vs. Growth investing
AI for value investors
AI for growth investors
AI tools are still in an early stage of development and not many investors are using them. Don't miss this once in a lifetime opportunity. Join the course and start using AI tools now.
What do you get by joining our online course?
When you sign up for our online course, you'll get access to:
High quality videos that will teach you everything about AI in investing
A bonus videos: How to use ChatGPT to become a better investor
A resource list: A list of AI tools for investors
A free idea list: List of 30+ questions you can ask ChatGPT
A private community of investors, and much more!
The course is practical and to-the-point. You will be able start using AI tools in no time.
Who is this course for?
Our online course on using AI tools in investing is designed for anyone who is interested in making smarter investment decisions. Whether you're an experienced investor or just starting out, you'll benefit from the knowledge and skills you'll gain in this course.
How are our courses different from others?
Our mission is to simplify the way people invest their wealth and enrich the financial education of investors. We provide only high-quality content that makes complex topics easy to understand (including using new technologies in investing like AI), a step-by-step approach to learning, and the right mix of theoretical and practical knowledge (watch experienced investor how it's done).
Expert Instruction: Your instructor Luka Gubo is a seasoned expert in the capital markets and brings years of practical experience to the course.
Convenient and Accessible: You can take the course from anywhere and at any time, making it easy to fit into your schedule.
Affordable: Investing in this course is an affordable way to gain valuable knowledge and skills, without breaking the bank.
The investment you make in the course will pay off in the long run, as you become a savvy bond investor.
Meet your instructor
Luka Gubo is the Founder and CEO of Equito, the all-in-one investing platform. Luka gained vast experience as Capital Markets Director at Cryptix, the founder and advisory board member at Blocktrade.com, quantitative fund manager of FT Quant, and the author of several books and academic research papers, as well as being a public speaker and practitioner of stoic philosophy.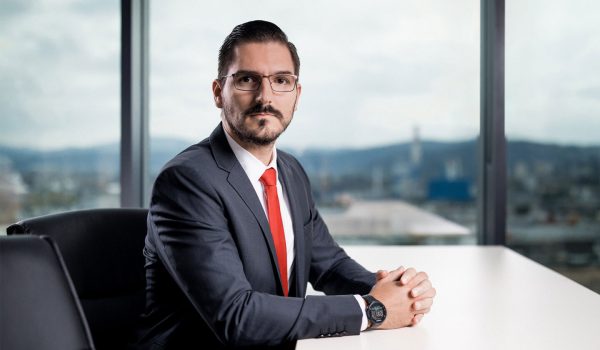 He has wide-ranging experience in trading, investing, and risk management, including investing in bonds. As a high-frequency macro-event-driven trader he has helped a small private fund achieve a Sharpe Ratio of higher than 4. Luka has deep knowledge of the market microstructure as well as a great understanding of global macroeconomic trends and cycles.
More than 100 thousand people have read his articles on investing, more than 10 thousand have watched his lectures online, and several thousand have seen his lectures live. He shares his knowledge willingly whenever he can – either through writing or public speaking.
Luka is known for:
Explaining complex topics in a simple way
Creating improved value investing formulas that bring superior results
Helping thousands of people to successfully enter the world of investing
What are saying people who got access to a private preview of the course?
I heard for ChatGPT at the beginning of January. I played with it for a bit and then forgot about it. As Equito fan, I took the course in a preview stage and could not even imagine what AI tools were really capable of. Now I really have a head start as an investor. But I wonder for how long. M.N.
I got an access to the private preview version. Even in the production stage, this was one of the best online courses on investing. I learned not only about AI, but about investing in general. I would recommend the course to anyone. Luka is just a goldmine of investment knowledge. B.K.
I have always been a fan of the Terminator movie. So, I could not wait for AI to really hit the mass market. As an investor, I am glad that the AI revolution has started in finance as well. This course will absolutley provide guidance on how to use AI in investing today. Can't wait for the course to be officially released and for the updates. B.Z.
Pricing
SPECIAL OFFER – PRE ORDER* [Release date: Mar 10]
High quality set of videos
A bonus video: How to use ChatGPT
A resource list: A list of AI tools for investors
A free idea list: List of 30+ questions you can ask ChatGPT
A private community of investors
Discount for other Equito courses
* The course will be published in the second half of April. Until the release, you can get the course at a super special price. Don't miss this opportunity.
Frequently asked questions
What this Online Course about?
This online course is designed to help you understand how to use AI tools in investing. You will learn how AI can be used to analyze markets and research stocks, acquire investing knowledge and make more informed investment decisions.
Do I need any prior knowledge of investing?
No, you don't need any prior knowledge of investing.
The course is designed for both novice and experienced investors who are interested in using AI to enhance their investment strategy. Whether you are just starting out or have been investing for years, this course will help you understand the benefits of using AI in investing and how to effectively implement it in your investment approach.
What will I learn from the course?
You will learn about the latest AI tools and techniques used in investing, and how they can be used to improve your investment outcomes. You will also learn how to analyze markets and research stocks, identify trends and make informed investment decisions using AI.
What materials will I receive in the course?
You will receive a comprehensive set of instructional videos, workbooks, checklists and other materials to help you understand the concepts and techniques covered in the course. You will also have access to a community of fellow students and instructors to share your experiences and ask questions.
Can't I learn all that for free from different materials on the Internet?
It's possible that you could learn from the free materials, but to be honest, it's hard to find high-quality resources, especially on investing with AI tools, since the topic is very new. Thus, building your own curriculum can be difficult, overwhelming, and sometimes even chaotic.
And you can't get answers to your questions or get any additional guidance whatsoever. It would most likely take you dozens of hours just to find reliable resources, and then twice as many to put them together in the right context.
What is the experience level of the instructor?
Our instructors Luka Gubo is investment professionals with extensive knowledge in the field of AI and investing. He has a proven track record of success and are committed to helping you succeed in your investment journey.
How can I pay for the course?
You can pay the course with a credit card. We're working on adding other options.
When and how will I get access to the online course?
You will get access to the course immediately after the course will be officially released. You will receive a link where you will set your credentials and additional instructions on how to login and use the platform. The platform is built on LearnDash, which is one of the most popular platforms for online courses.
What kind of device do I need? Can I watch videos on my phone?
You can watch the course on almost any device that has a connection to the internet. You can use your desktop, laptop, a tablet, or a mobile phone. To watch the videos on a mobile phone, you will need to open a mobile browser and login to the Equito platform with your credentials.
Does the lecturer answer any questions?
Yes. You can post a question in the private Discourse Community (forum), and we'll provide an answer in a day or so. Once per month we also organize live FAQ sessions with all the students.
Yes, you can get a refund 30 days after making the purchase.
Is the payment one-time? How long will I have access to the course?
Yes, you pay once and get lifetime access to the course.
Can I pay in instalments?
Unfortunately, not at the moment.
You can always email us at support@equito.co. We will respond to your request in 1-2 working days.
[activecampaign form=43 css=0]