Get access to
outstanding investment opportunities

on public and private markets

Equito is an all-in-one investment platform that makes your money work to your advantage. Secure long-term results with investments in private companies, real-estate, stocks, ETFs and more.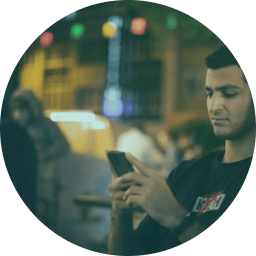 Low fees

Without high or hidden fees that eat away your profits

Diversify

Diversify your investments in private and public markets

Learn

Learn and sharpen your skills while you invest
Why Equito?
Invest in exciting private companies with high growth potential. Balance your portfolio with different asset-classes. Get ideas and learn as you invest, all in a single platform.

Invest like the best
Diversify private and public investments to get the highest returns.
Select private crowdfunding deals that have a greater chance of high returns.
Hedge your portfolio with other asset-classes, such as stocks, ETFs, and more.

Invest in what interests you most
Invest in private companies, products, projects, and other asset-classes you believe in and want to see succeed.
Experience and Transparency
We provide transparency, clear communication, and professional due diligence for investments.
We're fully licensed,

100% compliant


and transparent.

MiFID II investment license.
PSD 2 payment compliant.
AML5 compliant.

Investors' funds are held in a segregated trust account with a deposit guarantee.

We have EU Headquarters and comply with GDPR legislation.
Become a smart investor

while you invest at your own pace
The only online course that will teach you how to become a successful long-term investor, without losing your mind or money. Get to know all the important things about investing in one ultimate course.
Learn more
MICRO-LEARNING
COMING SOON
Do you want to be 100% sure what you are investing in, but don't have time for books or courses on investing?
On Equito's platform, you can find short explanatory texts and videos on everything that might be confusing for first-time (or even experienced) investors.
Whether you are an experienced investor or a beginner, it's important to have a great flow of information about investment opportunities and the right tools to help you choose the best investments. Check the best websites for investors
All Articles
Are you a fast-growing company looking for an investment?
We offer comprehensive and unique crowdfunding services, IPO listings and different types of bridge financing.
We take care of all aspects of your (crowd)funding campaign, from setting initial goals, to promotion and execution.
Do you make 0,5 mio EUR in revenue?
Looking to raise from 1 to 200 mio EUR?
Do you need help with fundraising?