The 100 best websites for investors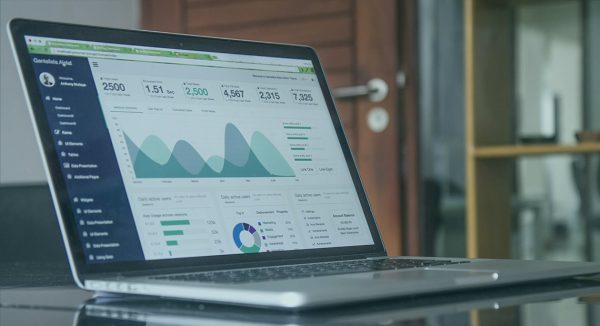 No matter whether you are an experienced investor or a beginner, it's crucial to have a superior information flow about investing opportunities and the right tools (websites, apps) to choose the best investments.
The only challenge is that there are hundreds of options out there and choosing the right investment tool stack can be challenging. You can quickly get stuck in "analysis-paralysis" not knowing which tools to choose and going from website to website instead of investing.
That's why we at Equito have prepared the ultimate collection of the 100 best websites for investors. We divided the websites into a few core categories, listed all the best resources in each category, and selected the category winner.
Why are the right tools for investors so important?
Investing is a tough game that you must be really smart about. There are four general advantages you can have as an investor, the first two being related to having the right tools, and choosing the best websites and apps for investors.
The four advantages of investing are:
Informational advantage
Analytical advantage
Behavioural advantage
Technological advantage
The informational advantage is about having the right information, at the right time, and that information being accurate. Market data, stock charts, macro news, quarterly reports, announcements, etc. – this is all crucial information needed to make good investment choices.
Many of the websites for investors listed below can provide you with this advantage. You still must know what to focus on, but the first step is having an outstanding information flow.
The analytical advantage is about what data you focus on, which analytical techniques you use, and how well you do your analysis. As we know, there are many ways to analyze a stock, many of them being half-art and half-science.
Which combination of analytical techniques you use and how well you apply them is definitely a big part of winning the investing game. The list of the best websites for investors can be a great help in providing the right analytical tools.
The behavioral advantage is the hardest one to tackle. You might have the right information at the right time and analyze it correctly, but things still rarely go 100 % as expected. Being human beings, we all have a challenge in that our emotional responses are often different than we thought they would be.
So, the behavioral advantage is how well you emotionally react when investments don't go as planned (and they never do). Investing communities (besides having a lot of experience) can be extremely helpful in becoming a rational investor, and we have placed them among the best websites in our list.
Last but not least, in today's era of technology and algo trading, we must not forget about the technological advantage. Many institutional investors use advanced software solutions (with machine learning and artificial intelligence capabilities) to choose and execute trades.
A big proportion of trades on the market are done automatically. There are also many different software solutions available for individual investors, but that's something for another article.
Now let's look at the list of the best websites for investors that can at least help you with the first two advantages, if not with all of them.
Our selection of the best websites for investors
Before listing all the 100+ best websites for investors, we want to share something even more valuable with you – to help you avoid getting lost among vast number of websites for investors.
Based on our experience, and through talking to hundreds of different investors, this is the ultimate stack of websites and apps for those looking to make smart investment decisions:
| Category | Website |
| --- | --- |
| General investing sites (News, portfolio tracking, etc.) | Investing.com |
| Dashboards and Analytics Platforms | KoyFin |
| Specific financial sites (A site that does one job really well) | Unclestock (stock screener) |
| Investing platforms and Broker | Interactive Brokers |
| Educational content and webinars | Investopedia |
| Communities and social news | Reddit & Twitter (listed below) |
And now, a little on how to use these sites: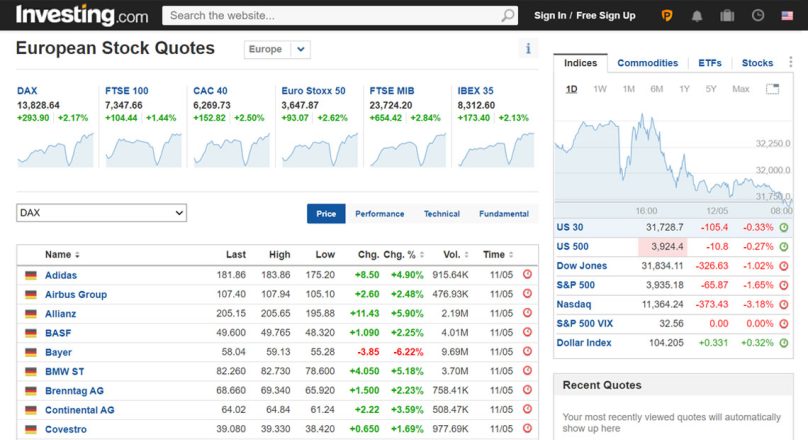 1. Investing.com
For following news and tracking your investment portfolio performance, investing.com does the job really well. It has a wide selection of news sources and a global stock database. If you can't find the information about a company and its stock on other financial sites on the internet, you will almost definitely find it on investing.com.
On this website for investors, you will find news about all the different investment types (indices, stocks, commodities, cryptocurrencies, currencies, ETFs, funds, bonds and certificates).
For stocks, investing.com provides a stock screener, the list of trending stocks, an earnings Calendar, 52 week high and low data, top gainers and losers, and much more. For each stock you will find the data (charts, news, data…) well-arranged and nicely readable.
For a good information flow, investing.com is the site to go to. Just don't spend too much time on the website reading financial news as that will not help you achieve high returns.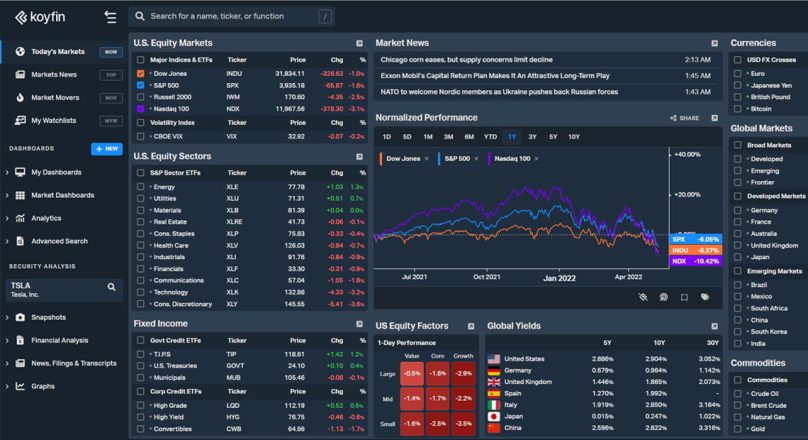 2. Koyfin.com
Professional investors use the Bloomberg Terminal to find and analyze their investments. The Bloomberg Terminal is viewed as the ultimate investment tool, but it comes at a cost which is too high for most non-professional investors – 2000 USD per month.
Thankfully, an alternative exists which aims to achieve the same status – the ultimate investment tool for non-professional investors.
KoyFin is an investment platform for finding and analyzing shares. It includes a global database of shares, a wide selection of news sources, analysts' forecasts, financial data, and more.
It's a great tool for doing a deep dive into a company and analyzing its financial statements, valuations, comparables, as well as a great way to follow news about the company.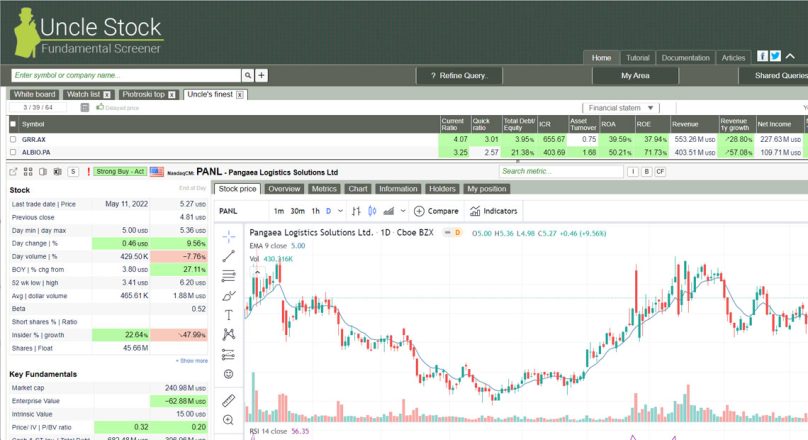 3. UncleStock.com
Although investing.com and KoyFin both have stock screeners (a tool for finding companies that fit the selected criteria), there is a platform that does screening much better – UncleStock.com.
UncleStock has one of the best and largest company databases which includes hundreds of datapoints for every company – all of which can be used for finding great investment opportunities on public markets around the world.
While its user interface is somewhat clunky, it is very powerful as you can combine multiple financial ratios and other data to filter through its 40+ thousand companies. For screening purposes, UncleStock.com is absolutely the website to go to.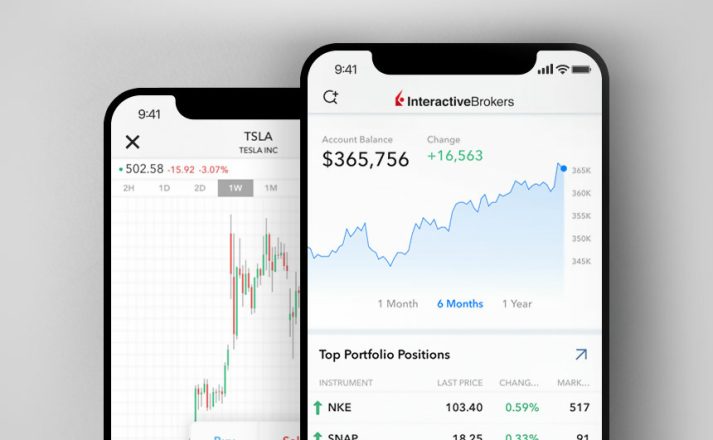 4. Interactive brokers
Once you find, analyze, and decide to buy shares in a selected company, you will need a broker to execute that trade for you. There are a lot of brokers that offer trading with shares, but Interactive Brokers offers the largest selection of investments – global coverage of shares, ETFs, bonds, futures, options, funds, and FX.
The fees are higher compared to Robinhood or other platforms that offer free trading, but if you are an investor and not a trader, the fee should not be your only criteria when selecting a broker.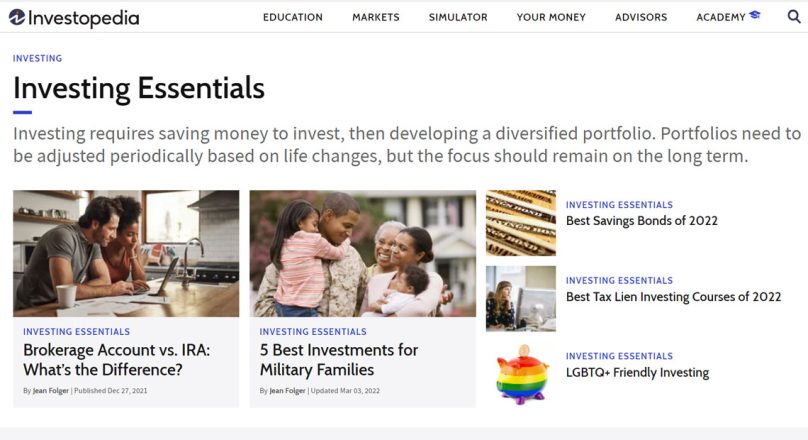 5. Investopedia.com
In the case that you are missing some knowledge on investing, Investopedia is probably the best resource for learning the concepts of investing and trading. They have one of the largest libraries of articles on investing, trading and finance in general.
More applicable knowledge will also be shared on our website, so don't forget to subscribe to our newsletter.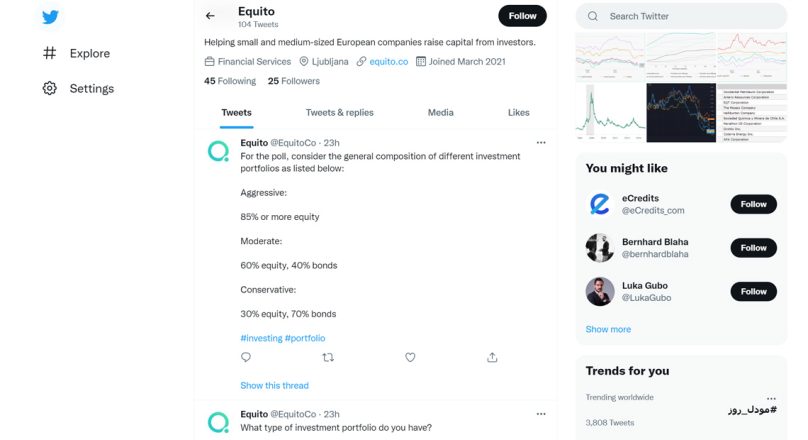 6. Reddit and Twitter communities
There are also lots of communities focused on trading where you can talk with others about your investments. The largest of them is on Reddit, called r/wallstreetbets, but keep in mind that there are a lot of people there which means that there will be a lot of noise, making it harder to find or have a productive conversation.
Probably the best community is the one you create on your own by following people on Twitter who have lots of experience. We've provided some hints in the list below.
The ultimate list of the best websites for investors
If like the websites for investors listed above and you want more, we've got you covered. If our recommended stack of the best websites for investors doesn't cover your needs, we have listed more than 100 of the best websites for investors below.
The best way to go through these websites is to visit, explore, try what they offer and select the ones that suit you best.
When selecting the websites you should consider trustworthiness, accuracy of data, the features they offer, user experience, and if they meet all your personal preferences and what you like best. These sites are very similar when it comes to the value they offer, so you should rely mostly on what fits your needs best.
Just don't get stuck in "analysis-paralysis" when exploring these sites. Make your selection and then focus on building your own superior investment strategy.
General financial sites
The most popular general financial sites offer features such as financial news, market data, watchlists, portfolio tracking, educational content, etc:
* Based on the Alexa Ranking
Dashboards / Financial visualization platforms
The most popular investment analytics platforms most often offer advanced graphs, tools to analyse investment opportunities (technical, fundamental and other analytical tools), assessments of opportunities, analytical recommendations, and also portfolio tracking and news.
They offer more advanced analytical tools compared to news sites.
* Based on the Alexa Ranking
Dashboards / Investment analytics platforms – Advanced
And let's not forget about the advanced analytical tools for professional investors. These tools can also get quite expensive.
* Based on the Alexa Ranking
Specific financial sites
Specific financial sites offer different types of additional information to assess investment opportunities, such as formal company reports, detailed information about specific types of investments, and other similar information. They do one job really well.
* Based on the Alexa Ranking
Investing platforms / Brokers
For trading, you of course need a good investment platform offered by different brokers. These are the most popular ones:
* Based on the Alexa Ranking
Note: There might be different restrictions for different brokers. For example, some brokers only offer their services in the US.
Crowdfunding platforms
If you are prone to investing in interesting projects, startups, or small and medium enterprises that are not listed, crowdfunding is the way to go.
At Equito we are firm believers in crowdfunding, since you can make great returns on investments and also be part of an amazing new story and venture, which makes crowdfunding super exciting. Here are the most popular crowdfunding sites to monitor:
* Based on the Alexa Ranking
If you are interested in crowdfunding, don't forget to read our guide on how to select crowdfunding projects or check currently open crowdfunding projects.
Crypto News & platforms
Let's not forget about the latest asset class – cryptocurrencies. There are hundreds of websites dedicated to crypto, and these are the most popular ones:
* Based on the Alexa Ranking
Educational content
Every outstanding investor never stops learning and upgrading their knowledge. The most popular educational websites for investors are:
* Based on the Alexa Ranking
Investing communities
If you are serious about investing, you should of course also consider joining a few communities, where you can share knowledge, exchange experience, and keep motivation high when the bear market hits, or you make a poor investment choice (which happens to us all). Here are some such communities:
* Based on the Alexa Ranking and number of reddit memebers
And let's not forget about Twitter. There are hundreds of accounts to follow, going through who we follow is a good start: https://twitter.com/EquitoCo
We hope the ultimate list of websites for investors will help you in choosing the right investment stack (apps and tools) for your needs. And if you know of any great tool that we forgot to list, we'd love to hear about it.