ONLINE COURSE
Investing in bonds – Balance your portfolio, beat inflation and win the investing game
Investing in bonds is a smart financial move for individual investors today, offering stability and security in an unpredictable market.
Learn all the important things about investing in bonds in the most concise and practical online course for individual investors.
How much of your portfolio should be invested in bonds?
Should you buy government bonds, corporate bonds, or bond ETFs (and what are they)?
Where and how can you actually buy a bond?
How and why do bond prices fluctuate and when should you sell a bond?
Can junk bonds be an opportunity or should you avoid them at all costs?
All this and much more!
More about our online course – Investing in bonds
Why should you invest in bonds?
Stocks and bonds are the two most popular asset classes in the capital markets. But for an individual investor like you and me, it may seem easier to buy a well-known stock than a promising bond. In 2023, that's a big challenge because markets are extremely unpredictable and bonds are becoming an attractive investment once again (after 2022, when central banks increased interest rates which also increased bond yields).
Bonds offer lower risk compared to stocks and higher returns compared to bank deposits. They are a good way to combat inflation and offer a safe alternative in uncertain times in the stock market. Therefore, you should absolutely include bonds in your investment portfolio.
Four main reasons why bonds must be part of your portfolio in 2023:
Low Risk Investment: Bonds are considered one of the safest investment options because they have a lower risk compared to other investments such as stocks. Your investment is protected to a certain extent because the issuer of the bond is obligated to repay the loan with interest.
Diversification: Bonds can be a good addition to a well-diversified investment portfolio. By investing in a mix of stocks, bonds and other assets, you can minimize your overall risk and increase your chances of long-term success in the investing game.
Regular Passive Income: Investments in bonds can provide a reliable source of income because they offer regular interest payments (coupons). This can be especially useful for those seeking a regular, predictable income stream.
Capital preservation: When the stock market experiences a downturn (like expected in 2023), bonds can provide a safe haven for your money. By investing in bonds, you can protect your capital and ensure that your money remains intact even when the market fluctuates.
What will you learn in the course?
​Equito's Investing in Bonds online course will give you a comprehensive understanding of the bond market and teach you how to invest effectively in bonds. You will learn how to analyze bond issuers and determine the right type of bonds for your investment goals.
This knowledge will give you the confidence to make sound investment decisions and achieve financial success with bonds.
Curriculum
Modul 1: Bond basics
What are bonds?
Who issues bonds and why?
Who buys bonds and why?
Different types of bonds
Understanding bond terms
Which bonds can you buy as an individual investor?
The advantages and disadvantages of buying a bond
Modul 2: Making money with bonds
What percentage of your portfolio should be in bonds?
Bond math basics: How do you actually make money with bonds
The history of bond yields and what you can expect in the future
When should you sell a bond?
Modul 3: Gathering information on bonds
Where to gather all the data about a bond?
Which information are crucial?
How to read a bond offering document / prospectus?
Modul 4: Valuing bonds
Bond ratings and rating agencies
Valuing bonds – Initial market
Valuing bonds – Secondary market
Interest rates and bond prices
Yield Curve analysis
Yield to Maturity
Understanding bond risks and bond collateral
Modul 5: Practical guide on investing in bonds
Bond investing strategies: Ladders, Barbell strategy and others
Which brokerage account should you use?
How to buy a bond?
How to buy a bond ETF?
Modul 6: Other topics
Indicator: Inverted yield curve
Understanding convertible bonds
Junk bonds
Central banks and interest rates
Do not miss this opportunity to gain valuable insight into the world of bonds. Enroll in this comprehensive online course today and begin your journey to a successful bond portfolio.
What do you get by joining our online course?
By purchasing our online course, you will get:
Access to high quality videos that will teach you about bond investing
Bonus video: How to buy a stock in practice
A free workbook to help you put knowledge in practice
A free checklist on how to analyze a bond
A private community of investors, and much more!
The course in practical and to-the-point. You will be able start building your bond portfolio in no time.
How are our courses different from others?
Our mission is to simplify the way people invest their wealth and enrich the financial education of investors. We provide only high-quality content that makes complex topics easy to understand, a step-by-step approach to learning, and the right mix of theoretical and practical knowledge (watch experienced investor how it's done).
Expert Instruction: Your instructor Luka Gubo is a seasoned expert in the capital markets and brings years of practical experience to the course.
Convenient and Accessible: You can take the course from anywhere and at any time, making it easy to fit into your schedule.
Affordable: Investing in this course is an affordable way to gain valuable knowledge and skills, without breaking the bank.
The investment you make in the course will pay off in the long run, as you become a savvy bond investor.
Meet your instructor
Luka Gubo is the Founder and CEO of Equito, the all-in-one investing platform. Luka gained vast experience as Capital Markets Director at Cryptix, the founder and advisory board member at Blocktrade.com, quantitative fund manager of FT Quant, and the author of several books and academic research papers, as well as being a public speaker and practitioner of stoic philosophy.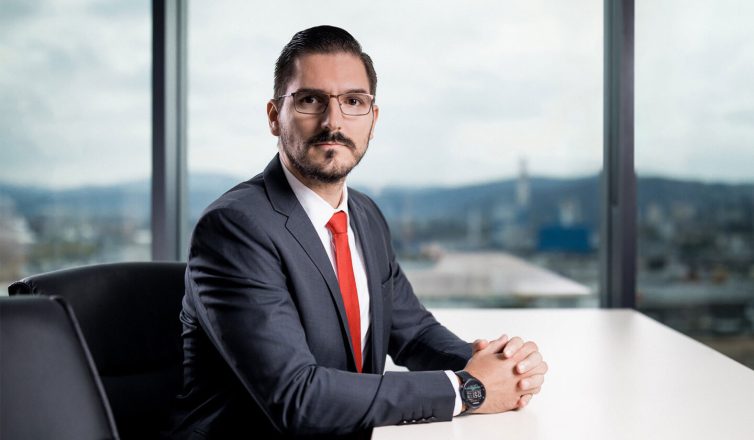 He has wide-ranging experience in trading, investing, and risk management, including investing in bonds. As a high-frequency macro-event-driven trader he has helped a small private fund achieve a Sharpe Ratio of higher than 4. Luka has deep knowledge of the market microstructure as well as a great understanding of global macroeconomic trends and cycles.
More than 100 thousand people have read his articles on investing, more than 10 thousand have watched his lectures online, and several thousand have seen his lectures live. He shares his knowledge willingly whenever he can – either through writing or public speaking.
Luka is known for:
Explaining complex topics in a simple way
Creating improved value investing formulas that bring superior results
Helping thousands of people to successfully enter the world of investing
What are saying people who pre-viewed the course?
Everyone talks about bonds as an asset class, but I always thought bonds were more for institutional investors. I got an early preview of the course and learned how a small investor like me can profit from buying bonds or bond ETFs directly. L.P.
Equito got me an early access to the course. As a crypto investor, I found bonds extremely boring, but being open-minded, I decided to go through this course. After finishing the first few videos I got hooked. I understand now why it's really important to diversify and include bonds in your portfolio, at least in turbulent times like now in crypto or when you get older. I learned my lesson in crypto when coins dropped 90 %. R.P.Ž.
I am a conservative investor by nature. I own some stocks, but I have always wanted to balance my portfolio with safer investments. I have searched online for resources on investing in bonds, but have not really found any. I was so glad when Luka mentioned he's producing this course and a free webinar. I asked him to give me early access. He is a pure gold mine of knowledge about bonds and investing in general. B.C.
SPECIAL OFFER – PRE ORDER*
10+ high quality videos on bond investing
Bonus video: How to buy a stock in practice
A free workbook to help you put knowledge in practice
A free checklist on how to analyze a bond
A private community of investors
Discount for other Equito courses
* The course will be published in the beginning of April. Until the release, you can get the course at a super special price. Don't miss this opportunity.
Frequently asked questions
Do I need any prior knowledge of investing?
No, you don't need any prior knowledge of investing. Throughout the course, you'll build strong foundations and then go step by step through all the necessary building blocks about investing in bonds.
Can't I learn all that for free from different materials on the Internet?
It's possible that you could learn from the free materials, but to be honest, it's hard to find high-quality resources, especially on bond investing. Building your own curriculum can be difficult, overwhelming, and sometimes even chaotic. And you can't get answers to your questions or get any additional guidance whatsoever. It would most likely take you dozens of hours just to find reliable resources, and then twice as many to put them together in the right context.
How much money do I need to invest?
Actually, you don't need any money to invest. You can start learning, and when you feel confident enough, you can start buying bonds. Nevertheless, once you do decide to start investing and buying bonds, it's recommended that you invest at least 5.000 EUR as a one-time investment, or at least a few hundred per month. The minimum amount is recommended to optimize transaction fees.
Will I get any value if I already have a financial advisor?
Absolutely. Acquiring knowledge in our online course will give you a good understanding of the bonds and what your optimal approach to portfolio allocation should be.
With that you will be able to more easily evaluate the advice from your financial advisor. In addition, you will learn the financial lingo, ask them better questions, and be more confident that you are on the right track.
How can I pay for the course?
You can pre-order the course with a credit card. We're working on adding other options.
When and how will I get access to the online course?
You will get access to the course immediately after the official release. You will receive a link where you will set your credentials and additional instructions on how to login and use the platform. The platform is built on LearnDash, which is one of the most popular platforms for online courses.
What kind of device do I need? Can I watch videos on my phone?
You can watch the course on almost any device that has a connection to the internet. You can use your desktop, laptop, a tablet, or a mobile phone. To watch the videos on a mobile phone, you will need to open a mobile browser and login to the Equito platform with your credentials.
Does the lecturer answer any questions?
Yes. You can post a question in the private Discourse Community (forum), and we'll provide an answer in a day or so. Once per month we also organize live FAQ sessions with all the students.
Yes, you can get a refund 30 days after making the purchase.
Is the payment one-time? How long will I have access to the course?
Yes, you pay once and get lifetime access to the course.
Can I pay in instalments?
Unfortunately, not at the moment.
You can always email us at support@equito.co. We will respond to your request in 1-2 working days.