The 190 Best Investing Books – Become a successful investor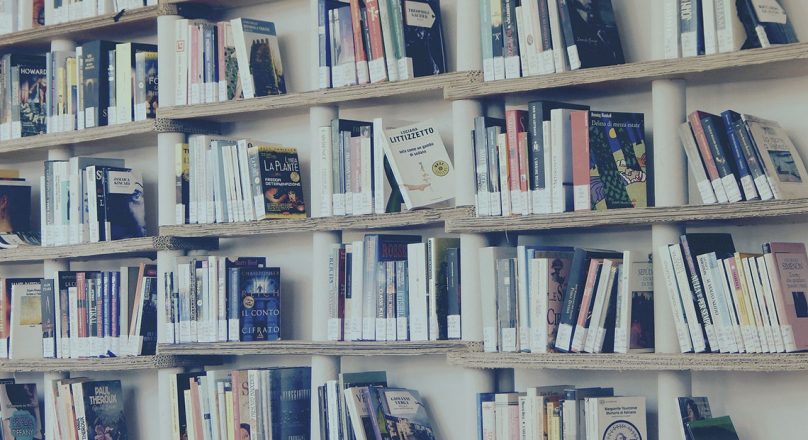 Books are one of the best ways to learn. By reading a book, you automatically expand your knowledge, influence your mind, acquire new ideas, exercise your creative potential and analytical skills, and much more.
You pay between $10 and $30 for a book and get a chance to see the world through different eyes. You get a chance to see the author's perspectives along with their wisdom, strategies, tactics and ideas. When you read 10 – 30 of the best books in any field, your knowledge expands extensively, and you begin to understand the chosen topic much better.
Investing is no different in this regard. If you read 25 books from the list below, you are guaranteed to improve your investing knowledge and become a much better investor. So, if you want to brush up on your investing knowledge, set a goal to read 6 – 12 books a year. In two years, you will be a completely new person.
To help you become a better investor and encourage you to read books on investing, we have compiled a list of the 190 best books on investing. These should be the cornerstone of your knowledge, along with the best websites for investors.
The ultimate list of the best investing books
Below is the ultimate list of the best books on investing. The books are ranked by the number of reviews on Amazon (as of July 2022). Most of the books have 4.5 stars, with a few exceptions that could reach 5 stars. If a book has 5 stars, it is noted before the title.
So that you do not get lost in the large selection of the best books on investing, we have highlighted in bold the books that we like the most and that will really change your life and help you become an outstanding investor. Start with the bolded books if you don't have any other preference.
Have fun browsing, choosing your favorites, and reading the books.
Rich Dad Poor Dad: What the Rich Teach Their Kids About Money That the Poor and Middle Class Do Not! by Robert T. Kiyosaki
The Intelligent Investor: The Definitive Book on Value Investing by Benjamin Graham, Jason Zweig
The Richest Man in Babylon by George S. Clason
The Psychology of Money: Timeless lessons on wealth, greed, and happiness by Morgan Housel
The Total Money Makeover: Classic Edition: A Proven Plan for Financial Fitness by Dave Ramsey
A Beginner's Guide to the Stock Market by Matthew R. Kratter
Principles: Life and Work by Ray Dalio
I Will Teach You to Be Rich, Second Edition: No Guilt. No Excuses. No BS. Just a 6-Week Program That Works by Ramit Sethi
MONEY Master the Game: 7 Simple Steps to Financial Freedom by Tony Robbins
The Simple Path to Wealth: Your road map to financial independence and a rich, free life by JL Collins, Mr. Money Mustache
The Little Book of Common Sense Investing: The Only Way to Guarantee Your Fair Share of Stock Market Returns by John C. Bogle
Flash Boys: A Wall Street Revolt by Michael Lewis
The Big Short: Inside the Doomsday Machine by Michael Lewis
Trading in the Zone: Master the Market with Confidence, Discipline, and a Winning Attitude by Mark Douglas
Rich Dad's CASHFLOW Quadrant: Rich Dad's Guide to Financial Freedom by Robert T. Kiyosaki
Buy, Rehab, Rent, Refinance, Repeat: The BRRRR Rental Property Investment Strategy Made Simple by David M Greene
Rich Dad's Guide to Investing: What the Rich Invest in, That the Poor and the Middle Class Do Not! by Robert T. Kiyosaki
Antifragile: Things that Gain from Disorder by Nassim Taleb
How to Make Money in Stocks: A Winning System in Good Times and Bad, Fourth Edition by William J. O'Neil
Your Money or Your Life: 9 Steps to Transforming Your Relationship with Money and Achieving Financial Independence: Fully Revised and Updated for 2018 by Vicki Robin, Joe Dominguez
Liar's Poker: From the author of the Big Short by Michael Lewis
Business Adventures: Twelve Classic Tales from the World of Wall Street by John Brooks
Coffee Can Investing: the low risk road to stupendous wealth by Saurabh Mukherjea, Rakshit Ranjan
Principles for Dealing with the Changing World Order: Why Nations Succeed and Fail by Ray Dalio
Stock Investing For Beginners: How To Buy Your First Stock And Grow Your Money by John Roberts
A Random Walk Down Wall Street: The Time-Tested Strategy for Successful Investing by Burton G. Malkiel
Reminiscences of a Stock Operator by Edwin Lefevre, Digital Fire
The Snowball: Warren Buffett and the Business of Life by Alice Schroeder
(5 stars) Richer, Wiser, Happier: How the World's Greatest Investors Win in Markets and Life by William Green
Trading: Technical Analysis Masterclass: Master the financial markets by Rolf Schlotmann, Moritz Czubatinski
Investing QuickStart Guide: The Simplified Beginner's Guide to Successfully Navigating the Stock Market, Growing Your Wealth & Creating a Secure Financial Future by Ted D. Snow CFP MBA
Investing All-in-One For Dummies by Eric Tyson
The Little Book That Still Beats the Market by Joel Greenblatt, Andrew Tobias
(5 stars) The White Coat Investor: A Doctor's Guide To Personal Finance And Investing by James M Dahle
Thinking in Bets: Making Smarter Decisions When You Don't Have All the Facts by Annie Duke
The Dhandho Investor: The Low-Risk Value Method to High Returns by Mohnish Pabrai
Warren Buffett and the Interpretation of Financial Statements: The Search for the Company with a Durable Competitive Advantage by Mary Buffett, David Clark
The Barefoot Investor: The Only Money Guide You'll Ever Need by Scott Pape
Market Wizards: Interviews with Top Traders by Jack D. Schwager
How To Swing Trade: A Beginner's Guide to Trading Tools, Money Management, Rules, Routines and Strategies of a Swing Trader by Brian Pezim, Andrew Aziz
The Bogleheads' Guide to Investing by Mel Lindauer, Taylor Larimore
University of Berkshire Hathaway: 30 Years of Lessons Learned from Warren Buffett & Charlie Munger at the Annual Shareholders Meeting by Daniel Pecaut, Corey Wrenn
Quit Like a Millionaire: No Gimmicks, Luck, or Trust Fund Required by Kristy Shen, Bryce Leung
Beating the Street by Peter Lynch, John Rothchild
Technical Analysis of the Financial Markets: A Comprehensive Guide to Trading Methods and Applications by John J. Murphy
The Warren Buffett Way by Robert G. Hagstrom
How to Invest in Real Estate: The Ultimate Beginner's Guide to Getting Started by Brandon Turner, Joshua Dorkin
Common Stocks and Uncommon Profits and Other Writings by Philip A. Fisher, Kenneth L. Fisher
The Most Important Thing: Uncommon Sense for the Thoughtful Investor by Howard Marks
When Genius Failed: The Rise and Fall of Long-Term Capital Management by Roger Lowenstein
The Outsiders: Eight Unconventional CEOs and Their Radically Rational Blueprint for Success by William Thorndike
The World for Sale: Money, Power and the Traders Who Barter the Earth's Resources by Javier Blas, Jack Farchy
Broke Millennial: Stop Scraping By and Get Your Financial Life Together by Erin Lowry
Mastering The Market Cycle: Getting the Odds on Your Side by Howard Marks
Security Analysis: Sixth Edition, Foreword by Warren Buffett by Benjamin Graham, David Dodd
Financial Freedom: A Proven Path to All the Money You Will Ever Need by Grant Sabatier, Vicki Robin
Set for Life: Dominate Life, Money, and the American Dream by Scott Trench
The Only Investment Guide You'll Ever Need by Andrew Tobias
The Complete Turtle Trader: How 23 Novice Investors Became Overnight Millionaires by Michael W. Covel
The Education of a Value Investor: My Transformative Quest for Wealth, Wisdom, and Enlightenment by Guy Spier
Unknown Market Wizards: The best traders you've never heard of by Jack D. Schwager
100 Baggers: Stocks that Return 100-to-1 and How to Find Them by Christopher W Mayer
Investing 101: From Stocks and Bonds to ETFs and IPOs, an Essential Primer on Building a Profitable Portfolio by Michele Cagan
The Disciplined Trader™: Developing Winning Attitudes by Mark Douglas, Paula T Webb
The Automatic Millionaire: A Powerful One-step Plan to Live and Finish Rich by David Bach
Conscious Capitalism: Liberating the Heroic Spirit of Business by John Mackey, Rajendra Sisodia
Against the Gods: The Remarkable Story of Risk by Peter L. Bernstein
The Essays of Warren Buffett: Lessons for Corporate America, Fifth Edition by Lawrence A. Cunningham, Warren E. Buffett
You Can Be a Stock Market Genius: Uncover the Secret Hiding Places of Stock Market P by Joel Greenblatt
Broke Millennial Takes On Investing: A Beginner's Guide to Leveling Up Your Money by Erin Lowry
How I Invest My Money: Finance experts reveal how they save, spend, and invest by Joshua Brown, Brian Portnoy
If You Can: How Millennials Can Get Rich Slowly by William J Bernstein
How an Economy Grows and Why It Crashes by Peter D. Schiff, Andrew J. Schiff
Technical Analysis For Dummies by Barbara Rockefeller
Warren Buffett's 3 Favorite Books: A guide to The Intelligent Investor, Security Analysis, and The Wealth of Nations by Preston George Pysh
The Little Black Book of Stock Market Secrets by Matthew R. Kratter
The Wealthy Barber, Updated 3rd Edition: Everyone's Commonsense Guide to Becoming Financially Independent by David Chilton
Get a Financial Life: Personal Finance in Your Twenties and Thirties by Beth Kobliner
The Misbehavior of Markets: A Fractal View of Financial Turbulence by Benoit Mandelbrot, Richard L Hudson
The Millionaire Next Door by William D. Danko
The Little Book of Valuation: How to Value a Company, Pick a Stock and Profit by Aswath Damodaran
The Financial Diet: A Total Beginner's Guide to Getting Good with Money by Chelsea Fagan, Lauren Ver Hage
Stock Market Investing for Beginners: Essentials to Start Investing Successfully by Tycho Press
The Most Important Thing Illuminated: Uncommon Sense for the Thoughtful Investor by Howard Marks, Paul Johnson
More Money Than God: Hedge Funds and the Making of a New Elite by Sebastian Mallaby
Buffett: The Making of an American Capitalist by Roger Lowenstein
The Lords of Easy Money: How the Federal Reserve Broke the American Economy by Christopher Leonard
This Time Is Different: Eight Centuries of Financial Folly by Carmen M. Reinhart, Kenneth S. Rogoff
Trade Your Way to Financial Freedom by Van K. Tharp
The 8-Step Beginner's Guide to Value Investing: Featuring 20 for 20 – The 20 Best Stocks & ETFs to Buy and Hold for The Next 20 Years: Make Consistent Profits Even in a Bear Market by Freeman Publications
Irrational Exuberance: Revised and Expanded Third Edition by Robert J. Shiller
Buffettology: The Previously Unexplained Techniques That Have Made Warren Buffett The Worlds by David Clark, Mary Buffett
(5 stars) Clever Girl Finance: Learn How Investing Works, Grow Your Money by Bola Sokunbi
Simple Numbers, Straight Talk, Big Profits!: 4 Keys to Unlock Your Business Potential by Greg Crabtree
Charlie Munger: The Complete Investor by Tren Griffin
Dual Momentum Investing: An Innovative Strategy for Higher Returns with Lower Risk by Gary Antonacci
The Behavioral Investor by Daniel Crosby
The 9 Steps to Financial Freedom: Practical and Spiritual Steps So You Can Stop Worrying by Suze Orman
Investing for Growth: How to make money by only buying the best companies in the world – An anthology of investment writing, A Short History of Financial Euphoria by John Kenneth Galbraith
THE 12% SOLUTION: Earn A 12% Average Annual Return On Your Money, Beating The S&P 500, Mad Money's Jim Cramer, And 99% Of All Mutual Fund Managers… By Making 2-4 Trades Per Month by David Alan Carter
The Alchemy of Finance by George Soros, Paul A. Volcker
Just Keep Buying: Proven ways to save money and build your wealth by Nick Maggiulli
The Motley Fool Investment Guide: Third Edition: How the Fools Beat Wall Street's Wise Men and How You Can Too by David Gardner, Tom Gardner
The Lifestyle Investor: The 10 Commandments of Cash Flow Investing for Passive Income and Financial Freedom by Justin Donald, Ryan Levesque
Mastering Trading Psychology by Andrew Aziz, Mike Baehr
The One-Page Financial Plan: A Simple Way To Be Smart About Your Money by Carl Richards
Stocks for the Long Run 5/E: The Definitive Guide to Financial Market Returns & Long-Term Investment Strategies by Jeremy J. Siegel
The Four Pillars of Investing: Lessons for Building a Winning Portfolio by William J. Bernstein
Berkshire Hathaway Letters to Shareholders, 2021 by Warren Buffett, Max Olson
The Little Book of Behavioral Investing: How not to be your own worst enemy by James Montier
The Little Book of Value Investing by Christopher H. Browne, Roger Lowenstein
Unconventional Success: A Fundamental Approach to Personal Investment by David F. Swensen
Fundamental Analysis For Dummies, 2nd Edition by Matthew Krantz
The Little Book That Builds Wealth: The Knockout Formula for Finding Great Investments by Pat Dorsey
The Dao of Capital: Austrian Investing in a Distorted World by Mark Spitznagel, Ron Paul
Animal Spirits: How Human Psychology Drives the Economy, and Why It Matters for Global Capitalism by George A. Akerlof, Robert J. J. Shiller
MODERN VALUE INVESTING: 25 Tools to Invest With a Margin of Safety in Today's Financial Environment by Sven Carlin
Financial Shenanigans, Fourth Edition: How to Detect Accounting Gimmicks and Fraud in Financial Reports by Howard M. Schilit, Jeremy Perler
The Intelligent Asset Allocator: How to Build Your Portfolio to Maximize Returns and Minimize Risk by William J. Bernstein
(5 stars) The White Coat Investor's Financial Boot Camp: A 12-Step High-Yield Guide to Bring Your Finances Up to Speed by James M Dahle MD
Warren Buffett's Ground Rules: Words of Wisdom from the Partnership Letters of the World's Greatest Investor by Jeremy Miller
The Money Manual: A Practical Money Guide to Help You Succeed On Your Financial Journey by Tonya B Rapley
All About Asset Allocation, by Richard A. Ferri
How to Think About Money by Jonathan Clements, William Bernstein
The Hour Between Dog and Wolf: How Risk Taking Transforms Us, Body and Mind by John Coates
Your Money and Your Brain: How the New Science of Neuroeconomics Can Help Make You Rich by Jason Zweig
The Big Secret for the Small Investor: A New Route to Long-Term Investment Success by Joel Greenblatt
Martin Zweig Winning on Wall Street by Martin Zweig, Morrie Goldfischer
A Wealth of Common Sense: Why Simplicity Trumps Complexity in Any Investment Plan by Ben Carlson
The Coffeehouse Investor: How to Build Wealth, Ignore Wall Street, and Get On with Your Life by Bill Schultheis
The Mental Game of Trading: A System for Solving Problems with Greed, Fear, Anger, Confidence, and Discipline by Jared Tendler
What Works on Wall Street, Fourth Edition: The Classic Guide to the Best-Performing Investment Strategies of All Time by James O'Shaughnessy
Smarter Investing: Simpler Decisions for Better Results by Tim Hale
The Laws of Wealth: Psychology and the secret to investing success by Daniel Crosby
Why Does The Stock Market Go Up?: Everything You Should Have Been Taught About Investing In School, But Weren't by Brian Feroldi
Value Investing: From Graham to Buffett and Beyond by Bruce C. Greenwald, Judd Kahn
Big Mistakes: The Best Investors and Their Worst Investments by Michael Batnick
Balance: How to Invest and Spend for Happiness, Health, and Wealth by Andrew Hallam
(5 stars) Motivated Money: Offers guidance for future decades by Peter Thornhill
How to Speak Money by John Lanchester
The Geometry of Wealth: How to shape a life of money and meaning by Brian Portnoy
The Manual of Ideas: The Proven Framework for Finding the Best Value Investments by John Mihaljevic
100 to 1 in the Stock Market: A Distinguished Security Analyst Tells How to Make More of Your Investment Opportunities by Thomas William Phelps
Why Stocks Go Up and Down by WIlliam Pike, Patrick Gregory
(5 stars) Good Money Revolution: How to Make More Money to Do More Good by Derrick Kinney, Donald Miller
The Million Dollar Decision: Get Out of the Rigged Game of Investing and Add a Million to Your Net Worth by Robert Rolih
Warren Buffett Invests Like a Girl: And Why You Should Too by Motley Fool, Louann Lofton
Fail-Safe Investing: Lifelong Financial Security in 30 Minutes by Harry Browne
How to be a Billionaire: Proven Strategies from the Titans of Wealth by Martin S. Fridson
The Investment Checklist: The Art of In-Depth Research by Michael Shearn
Quantitative Value: A Practitioner's Guide to Automating Intelligent Investment and Eliminating Behavioral Errors by Wesley R. Gray, Tobias E. Carlisle
Think Twice: Harnessing the Power of Counterintuition by Michael J. Mauboussin
(5 stars) The Price Of Money: How to prosper in a financial world that's rigged against you by Rob Dix
Winning the Loser's Game: Timeless Strategies for Successful Investing, Eighth Edition by Charles D. Ellis, Burton Malkiel
Good Stocks Cheap: Value Investing with Confidence for a Lifetime of Stock Market Outperformance by Kenneth Jeffrey Marshall
Millennial Money: How Young Investors Can Build a Fortune by Patrick O'Shaughnessy
Why Smart People Make Big Money Mistakes and How to Correct Them: Lessons from the Life-Changing Science of Behavioral Economics by Gary Belsky, Thomas Gilovich
Quantitative Momentum: A Practitioner's Guide to Building a Momentum-Based Stock Selection System by Wesley R. Gray, Jack R. Vogel
Winning the Loser's Game: Timeless Strategies for Successful Investing, Eighth Edition by Charles Ellis, Burton Malkiel
Contrarian Investment Strategies: The Psychological Edge by David Dreman
(5 stars) The Elements of Investing: Easy Lessons for Every Investor by Burton G. Malkiel, Charles D. Ellis
Backstage Wall Street: An Insider's Guide to Knowing Who to Trust, Who to Run From, and How to Maximize Your Investments by Joshua M. Brown
Expectations Investing: Reading Stock Prices for Better Returns, Revised and Updated by Michael J. Mauboussin
Stay the Course: The Story of Vanguard and the Index Revolution by John C. Bogle
The Little Book of Bulletproof Investing: Do's and Don'ts to Protect Your Financial Life by Ben Stein, Phil DeMuth
Models.Behaving.Badly.: Why Confusing Illusion with Reality Can Lead to Disaster, on Wall Street and in Life by Emanuel Derman
Expected Returns: An Investor's Guide to Harvesting Market Rewards by Antti Ilmanen, Clifford Asness
Why Smart People Make Big Money Mistakes And How To Correct Them: Lessons From The New Science Of Behavioral Economics by Gary Belsky, Thomas Gilovich
Active Value Investing: Making Money in Range-Bound Markets by Vitaliy N. Katsenelson
More Straight Talk on Investing: Lessons for a Lifetime by John J. Brennan
The Allocator's Edge: A modern guide to alternative investments and the future of diversification by Phil Huber
Why Moats Matter: The Morningstar Approach to Stock Investing by Heather Brilliant, Elizabeth Collins
Investing In Stocks For Beginners: The Knowledge Needed to Get Started and Avoid Rookie Mistakes by Maxx Waring, T.J. Carter
(5 stars) Investment Philosophies: Successful Strategies and the Investors Who Made Them Work by Aswath Damodaran
Use The News: How To Separate the Noise from the Investment Nuggets and Make Money in Any Economy by Maria Bartiromo
(5 stars) Millennial Money Makeover: Escape Debt, Save for Your Future, and Live the Rich Life Now by Conor Richardson
(5 stars) The Anxious Investor: Mastering the Mental Game of Investing by Scott Nations
Simple But Not Easy: An Autobiographical and Biased Book About Investing by Oldfield Richard, Peter Stormonth Darling
Balanced Asset Allocation: How to Profit in Any Economic Climate by Alex Shahidi, Bill Lee
(5 stars) The Only Investment Guide You'll Ever Need, Revised Edition by Andrew Tobias
(5 stars) An Engine, Not a Camera: How Financial Models Shape Markets by Donald MacKenzie
Women of The Street: Why Female Money Managers Generate Higher Returns by M. Jones
Personal Benchmark: Integrating Behavioral Finance and Investment Management by Charles Widger, Daniel Crosby
The World´s 99 Greatest Investors: The Secret of Success by Magnus Angenfelt
Behavioral Portfolio Management: How successful investors master their emotions and build superior portfolios by C.Thomas Howard
The 5 Mistakes Every Investor Makes and How to Avoid Them: Getting Investing Right by Peter Mallouk
Behavioral Investment Management: An Efficient Alternative to Modern Portfolio Theory by de Servigny
The Math of Money: Making Mathematical Sense of Your Personal Finances by Morton D. Davis
(5 stars) Financial Modeling and Valuation: A Practical Guide to Investment Banking and Private Equity by Paul Pignataro
The Millionaire Within by Walter Wisniewski , Allison Vanaski